How friendly is Venice as a wheelchair user? Are the Vaporetto's wheelchair accessible? And how do you get from the airport to the city? These are just a few of the questions we get a lot when it comes to the accessibility of Venice. Therefore, we decided to write this comprehensive guide on how to get around in Venice as a wheelchair user. At the bottom of this page, you find a wheelchair accessible map of Venice.
At first glance, Venice does not seem friendly with those bridges, stairs, and narrow alleys. But the city has done its best to make Venice wheelchair accessible. Famous museums and places of interest are, therefore, accessible to people with disabilities.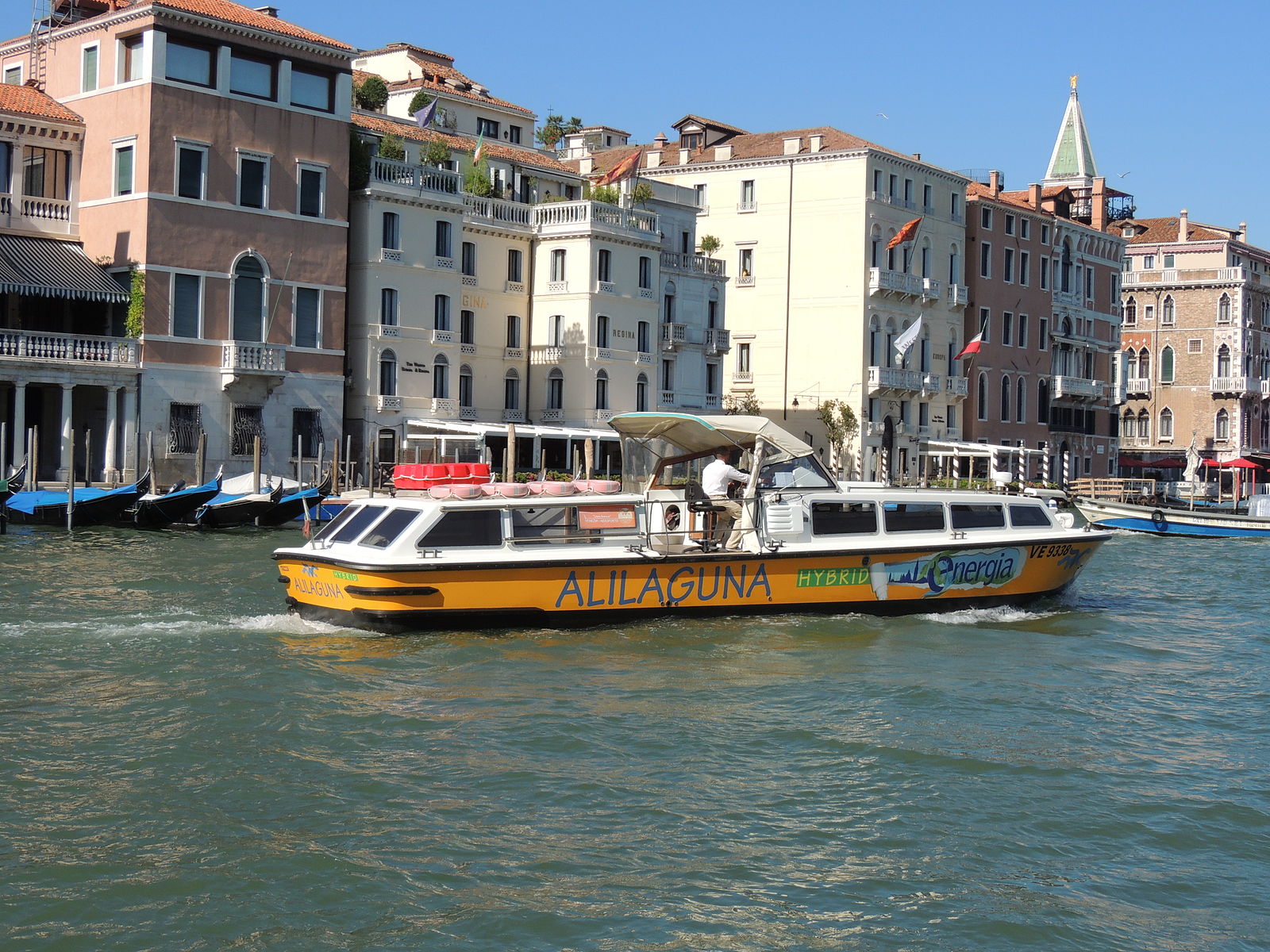 Wheelchair accessibility
More than 70% of the city can be visited. And because there is no car traffic, it makes it extremely relaxed to also wander around in the city. Even though there is no traffic, it is still essential to make proper travel plans in advance. Not long ago, a few bridges had a wheelchair lift. But these turned out not to work, so the municipality removed them again.
When you arrive in Venice by plane, you have several options to get to your accommodation. You can either take the Alilaguna water line to the city center that goes straight from the airport. Or take a bus that gets close to the center to a square called Piazzale Roma. From there, you also need to take a boat (Vaporetto) to get to your accommodation. You can check the map at the bottom of this page to see which docks are wheelchair accessible.
Another way to reach your accommodation from the airport is by private water taxi. Reservation of the water taxi needs to be arranged in advance since not all water taxis are wheelchair friendly. They also only allow certain wheelchair sizes. It is advisable to ask this when you arrange the water taxi. They will take up to 6 passengers, their luggage and bring you directly to your accommodation.
Wheelchair accessible tours in Venice
Are you planning a trip to Venice? Check out our wheelchair accessible tours and see all the highlights accompanied by an English-speaking guide to tells and shows you all the ins and outs of this wonderful water city.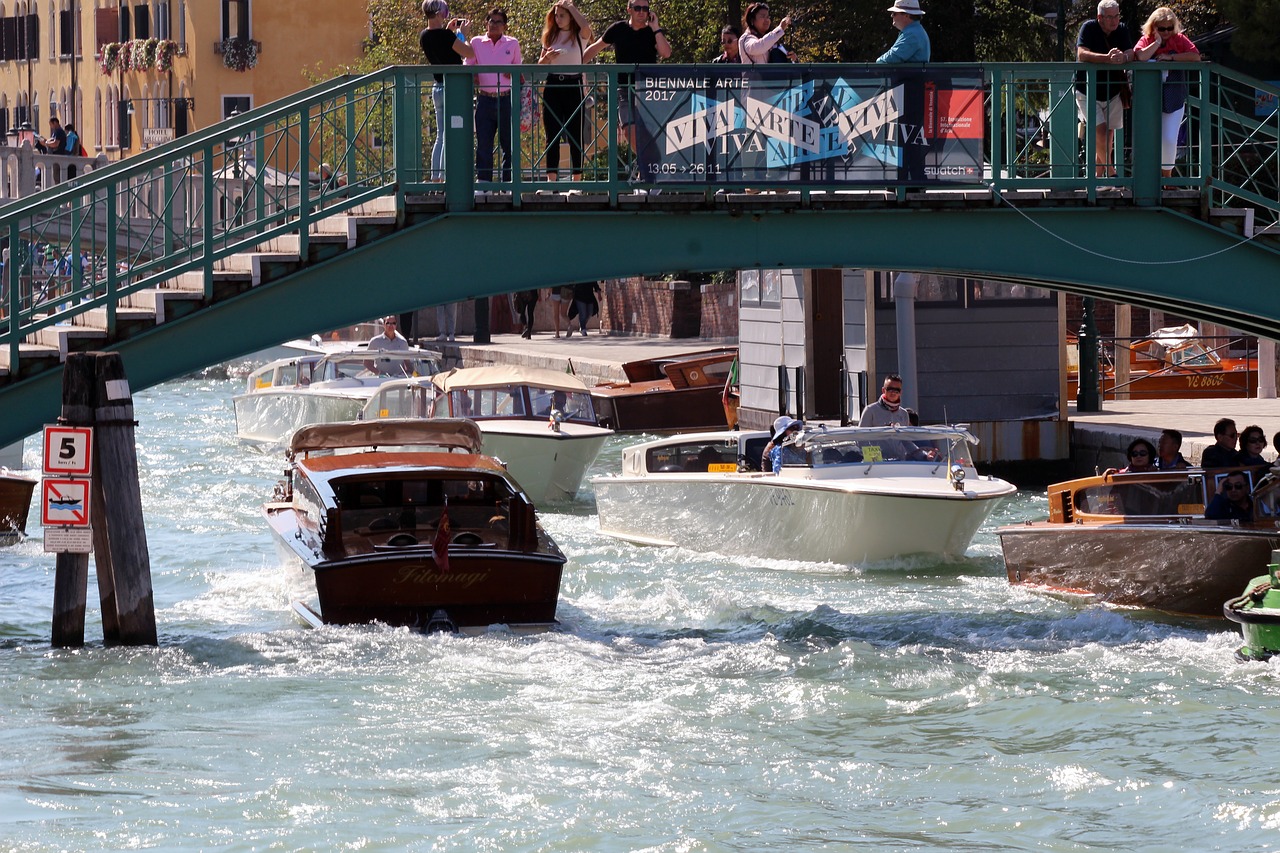 Vaporetto
In the center, you get around by Vaporetto (water bus) or by foot/wheels. These water buses can accommodate up to four wheelchairs at the same time and are made to float on the same level as the dock. Sometimes, depending on the number of people on the boat or the tides, it floats lower (about 10 inches or 25 cm). If this happens, the captain lets all other people get off first, then takes out a ramp and assists wheelchair users to disembark.
The most accessible routes over water are Line 1 and 2 over the Grand Canal between the train station and San Marco Square. These routes allow wheelchair users to see the most of the city without having to cross any bridges. If you want to avoid the big crowds, it is best to take the Vaporettos in the morning or evening. This way, you are sure to be able to embark and disembark comfortably.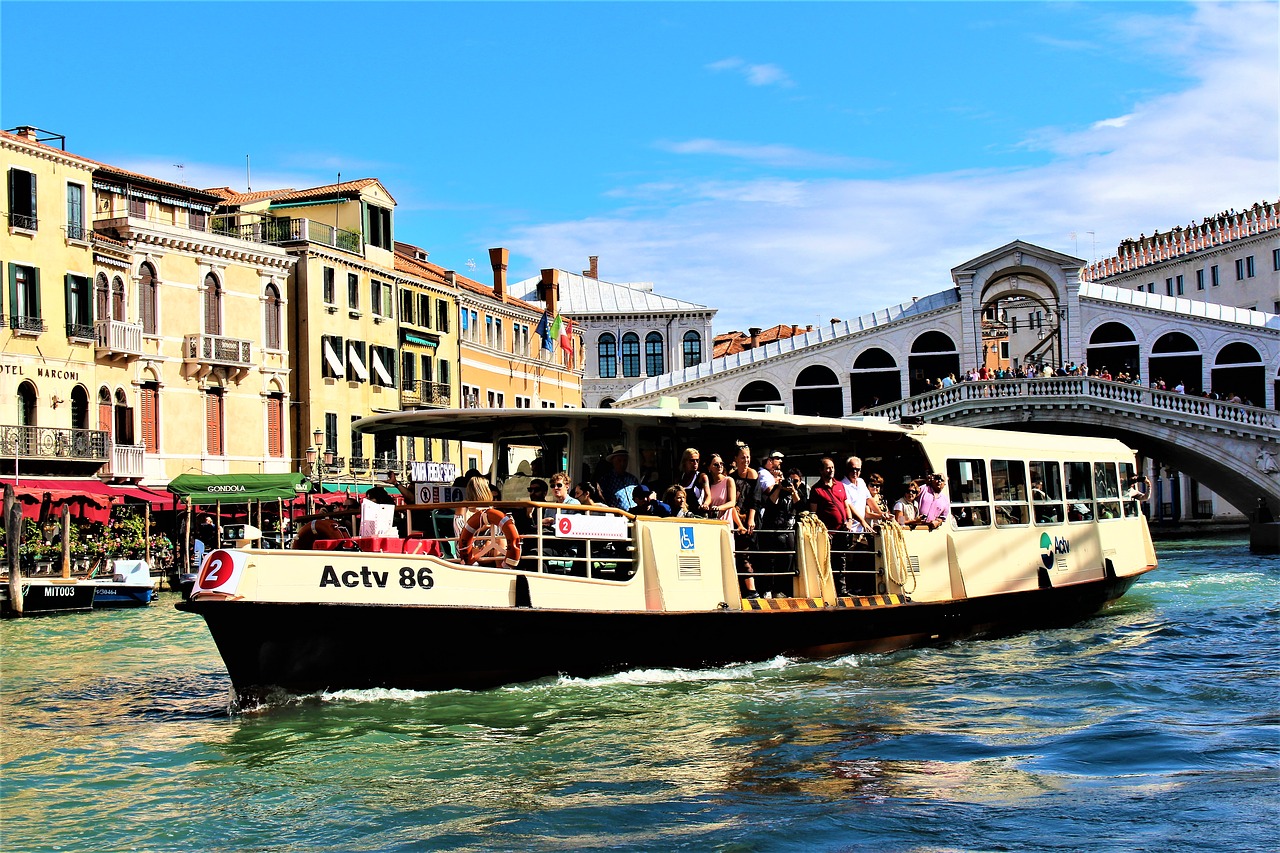 Practical information
Line 1 and 2 are the most accessible for wheelchair users. Upon showing your disability papers, they offer a reduced rate.
A one-way pass for adults is approx. €7,50. This card is valid for 75 minutes after purchase. You can also opt or the two-day travel pass.
Venice Accessibility Map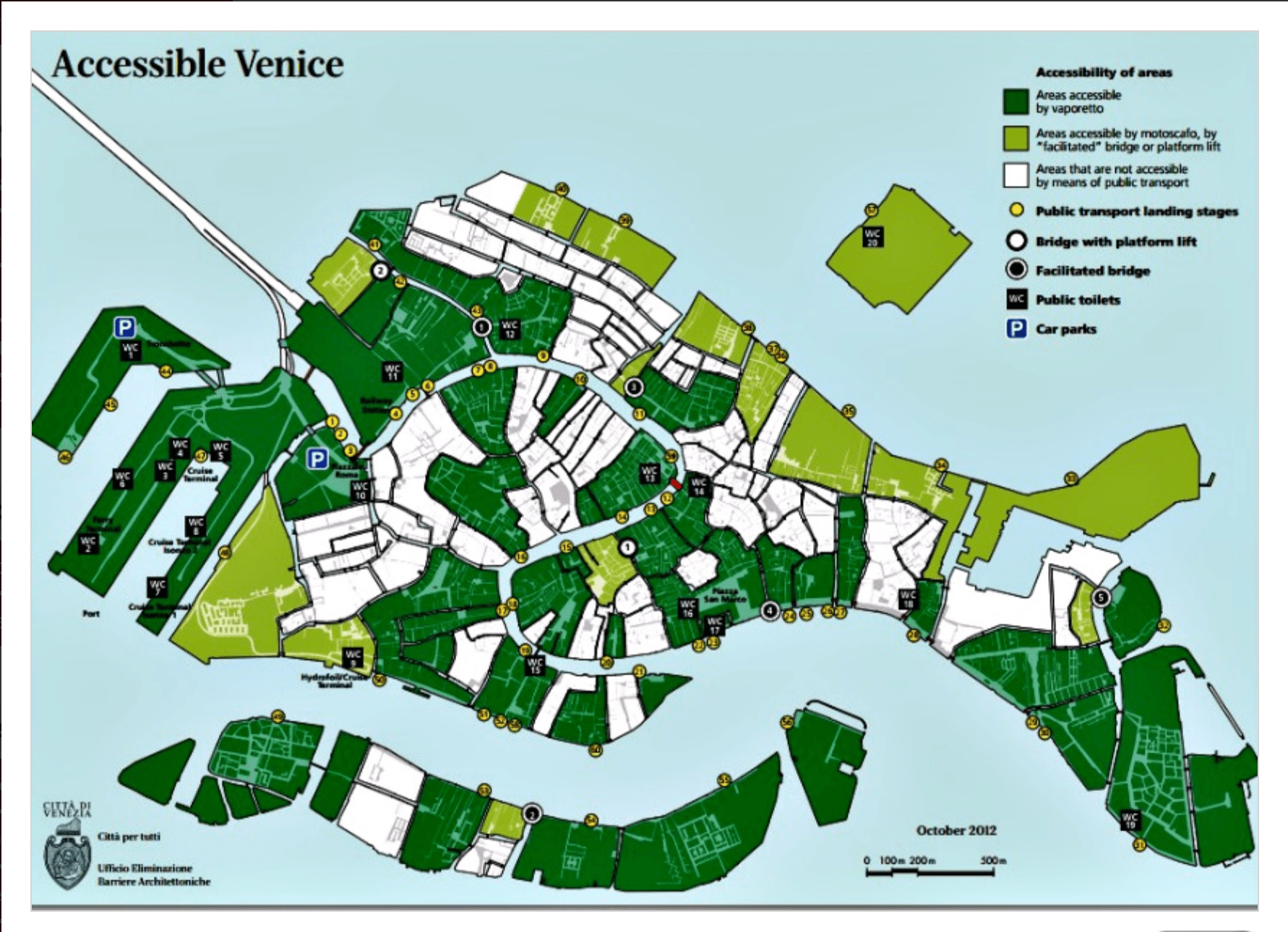 Click here to download your copy of the map.