It is no secret that traveling while in a wheelchair can be a hassle. Especially when you are in desperate need of a wheelchair accessible bathroom. In Europe, many of these bathrooms and also elevators are locked with a key that you have to ask for. To make matters worse, it happens regularly that these keys are nowhere to be found by staff on duty. Luckily, there is a solution to this problem. Namely the European toilet keys. And we are going to tell you everything about it!
In this blog, you read about the different types of European toilet keys, how to use them, how to obtain one and how to find an accessible bathroom near you.
What is a European toilet key?
The European toilet locking system allows people with disabilities to open designated wheelchair-accessible toilets and elevators in Europe with a universal key. There are two different European keys. In most parts of Europe, you can use the Euro key. However, in the UK you need to use the UK Radar key. With the key, you can open toilets and elevators, for example at highways, stations, shopping centers, and museums. 
Where does it work?
As we have mentioned before, there are two different keys you can use. Both keys are very similar and easy to use. 
Euro Key:
The Euro key can be used in Germany, the Netherlands, Austria, Switzerland, the Czech Republic, and Slovakia and fits about 12,000 locks spread across these countries. And there are more and more coming. 
Radar Key:
Radar Key opens over 10,000 disabled toilets in the UK. Recently the Radar Key got a complete make-over. The blue heart is made from rubber, therefore it is not cold or hot to hold for your hands. And the key is designed for optimum grip to make it ideal for those with limited mobility in their hands or wrists. 
Unfortunately, not all bathrooms and elevators have the European locking system yet, so in these cases, you still have to ask for the keys to be able to enter them.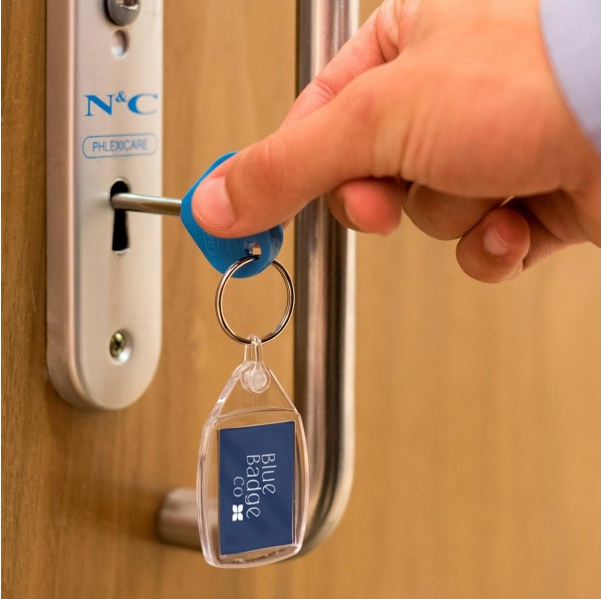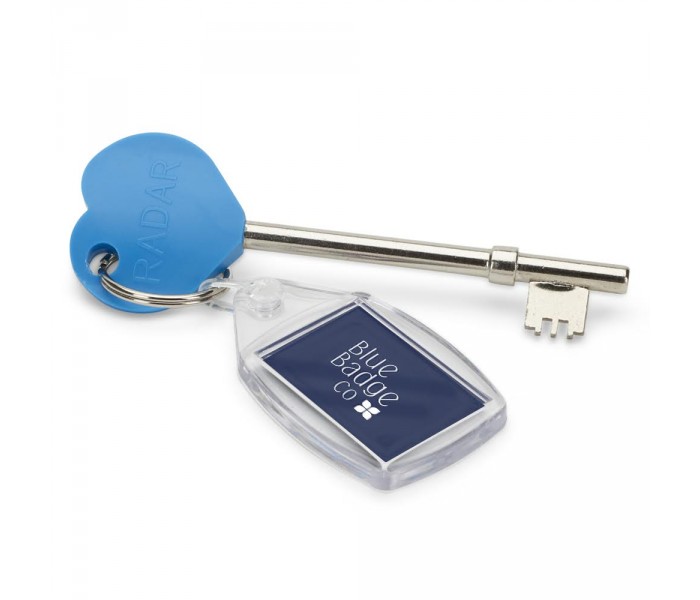 How to get a key?
The Euro Key is handed out to persons with a disability. This includes: 
Mobility scooter or wheelchair users;

Visually impaired people;

People wearing a stoma;

Blind people;

People with chronic bowel or urinary tract problems;

Other persons who may need assistance.
Euro key:
You order your key via CDF Standard. The website is in German, but Google Translate can help you out when filling in the forms. In this blog, you read the most important information about the order process of this website. When ordering you need to fill in your data and send proof of your disability by sending a copy of the front- and backside of your disability card. Click here to order your Euro Key. The price is €23.
Radar key:
The price of the Radar key is a lot cheaper. Namely, £6. When you order the Radar Key, you receive a free Blue Badge Co keychain. This keychain makes it easier for you to find your key in your bag, pocket or anywhere else. Click here to order your Radar Key.
Finally, as soon as your application and payment are received, the approval process starts. Once approved your key is on its way.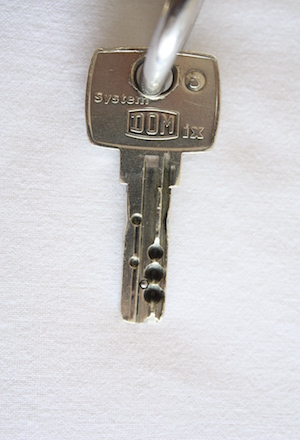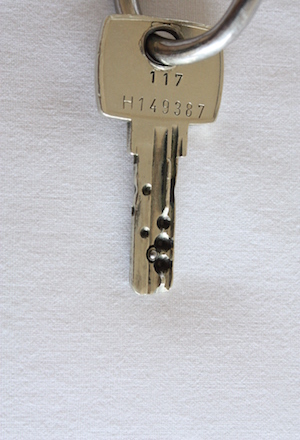 How to find an accessible toilet?
When you find your universal key in your mail, you can use your key immediately. The next step is finding the nearest bathroom. DTS (Euro key) created a book with a list of 12.000 locations that you order via their website. For the Radar key (UK) you can check this website to find your nearest bathroom. This includes the Changing Places toilets, offering additional facilities and equipment over a standard accessible toilet.
Another way to find an accessible bathroom near you is with accessaloo, an app where you can find wheelchair-accessible toilets all over the world. Where you can rate bathrooms, where you find pictures to see for yourself how accessible it is. And with the option to add toilets yourself. This app also shows accessible bathrooms that do not need a key, i.e. in restaurants. You can download accessaloo both on Google Play and App Store.