In this blog, we share seven useful travel apps for an accessible holiday. Mobile applications that make your travel adventures less stressful and therefore, more enjoyable. The list consists of apps that help you with any currency conversions in a foreign country, where to find the nearest accessible bathroom, and much more. Download the apps to your phone and enjoy your trip!
TripIt
This app allows you to collect all your travel details and creates an itinerary of your upcoming trip. All for free! How does it work? After you have booked something (plane tickets, hotels, car rental, etc.), you can send the confirmation email to [email protected] The app then gives you a full and detailed overview of your travel plans. Even offline, you can access all the information. This app makes an end to the era where you had to search through your inbox for important information like flight details or reservations. Printing all your confirmation emails or tickets is also a thing of the past with this app. Everything is accessible in one place (hours, dates, addresses, flight info). You can also send your travel plans to your calendar or share it with your fellow traveler(s).
accessaloo
In the spirit of removing barriers and making your holiday stress-free, we at Disabled Accessible Travel created an app for you! What is it, and how does it work? accessaloo is a user-generated content app that helps you find accessible toilets near you. You all know the struggle of going somewhere and not knowing if there is an accessible toilet. Or you are just wandering through the city, and you suddenly need an accessible bathroom. The purpose of this app is that you should be able to find an accessible toilet near you whenever and wherever.
Because it is a user-based app, it is up to you to help yourself and each other by adding accessible toilets all over the world. The app is free and uses your GPS to locate the accessible toilet and your location if you want to add one. Adding a loo is pretty straightforward, you select which facilities are present in the bathroom, where it is, and you add the pictures. You can also rate the toilets. So in short, open the app, look for an accessible toilet near you and go there with google maps. If you are somewhere with an accessible toilet, help others out and add it to accessaloo!
XE currency converter
When coming to Europe, besides the Euro, you can expect many other currencies. XE currency converter converts all currencies in the world. And to top it all off, the app works offline. Whenever you do have internet it saves the exchange rates, so you do not ever have to second guess how much you tipped the waiter in that cute coffee bar.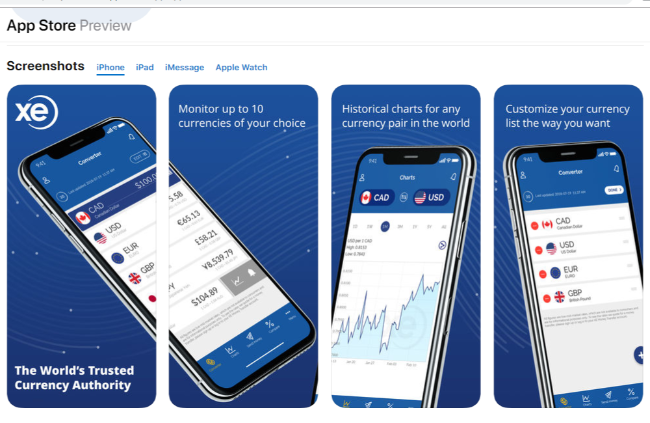 QSun – UV Index, Sun Exposure & Vitamin D Tracker
Although many people love the sun, it is best to be very careful with how much you expose yourself outside. QSun is a travel app that keeps track of your time in the sun.
The app does not only track the time. QSun provides more options and goes into detail. It lets you balance your sun exposure and keeps track of your vitamin D levels. Besides this, you can see the current UV index of your location, and you get personal safety tips to keep your skin fresh and healthy.
Furthermore, the app alerts you when it is time to take a break from the sun. Other features of QSun are finding out how much sunscreen you need to wear, which sunscreen is right for you, and you can also find out the real age of your skin. So when traveling, install this travel app, keep your skin healthy, and enjoy the sun responsible!
Maps.me
Another one of the travel apps we recommend is Maps.me. This app looks a lot like Google Maps, but is actually more practical because you can access it offline as well! The app provides an offline world map including a journey planner, GPS function, navigation system, and traffic information. How does it work? Because you can use the maps offline, you have to download the maps first. Whenever you are going somewhere, download the map of the city beforehand, and you will be at ease during your entire trip. When you want to go somewhere in that city, you can just plan your route with this downloaded map and your GPS will guide you there.
On the maps, you will always find interesting spots to visit as well. You can search for restaurants, tourist attractions, gas stations, an ATM, you name it. There is also a function to save your favorite places and to share your location with someone. In conclusion, use this app, download the maps you need and save tons of data when traveling abroad.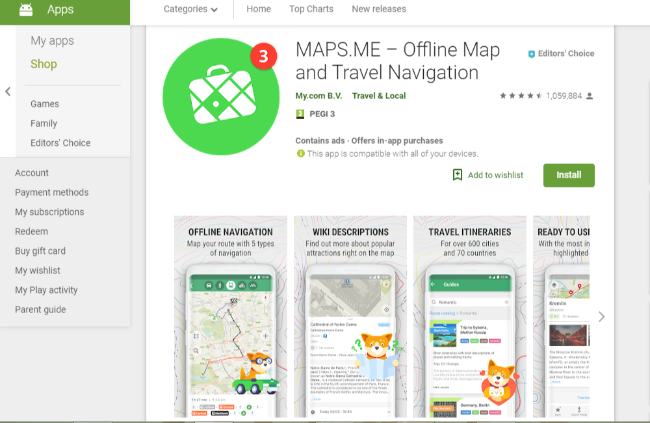 WhatsApp
The most commonly used messaging app in Europe. With WhatsApp, you can send encrypted messages via an internet connection. It allows you to make (video) calls and you can send gifs. Furthermore, you can send pictures, voice memos and delete your messages. Even after sending it. Super convenient and cheap when traveling through Europe and you want to stay in touch with your driver or guide.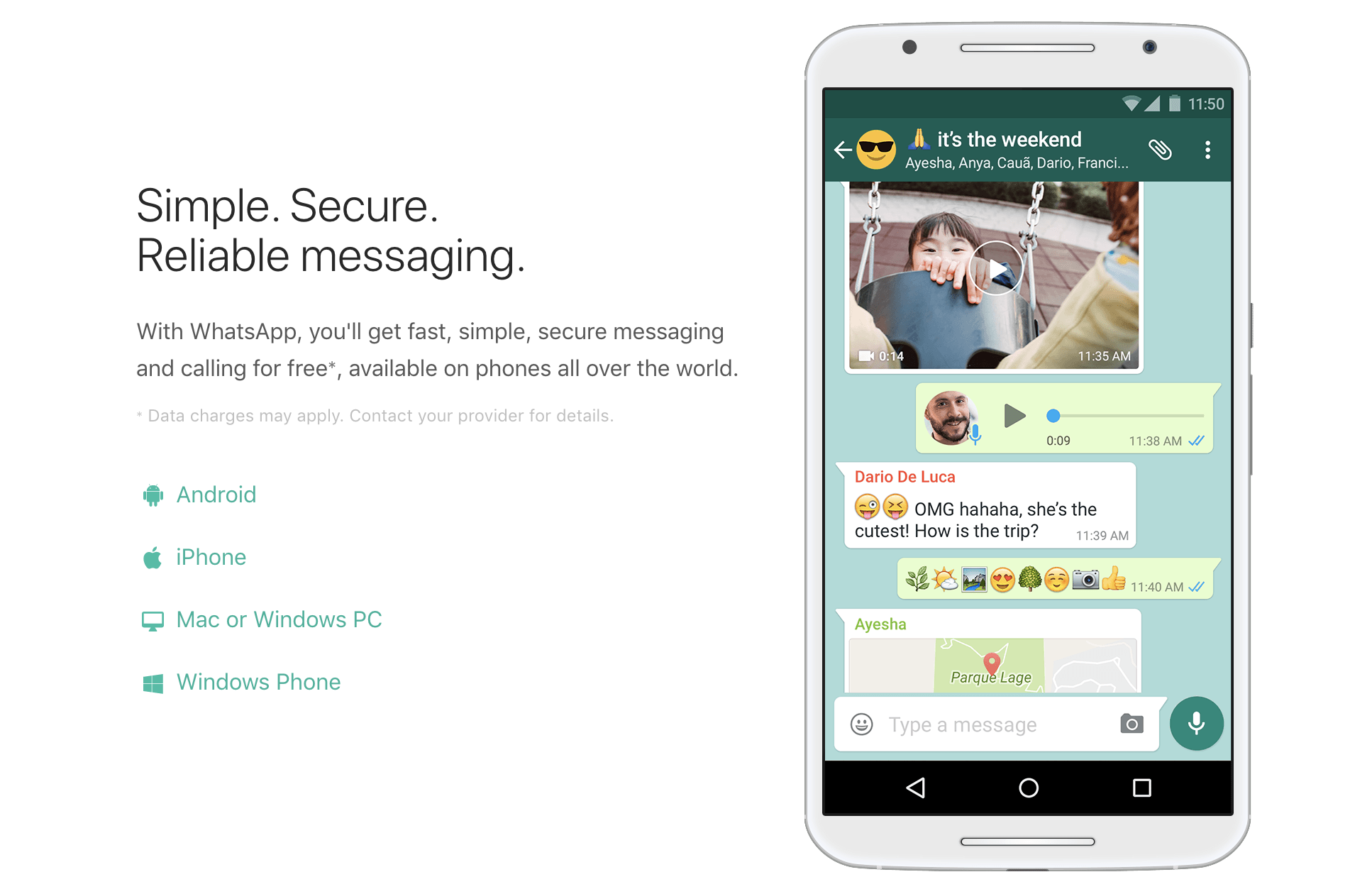 TheFork
Want to go out for dinner, but you do not know where to go? This is one of the travel apps for an accessible holiday that provides you ideas and suggestions near you, ánd gives you significant discounts! After you download the app, you can create an account and browse through loads of available restaurants, bars, and cafés. When you find the perfect spot to nibble some tapas or slurp a cocktail, you can make your reservation through the app and safe points. With these points, you get more discounts. What are you waiting for?
If you want to be sure the restaurants you want to visit have a wheelchair accessible bathroom, use the app accessaloo. Are you in a restaurant with an adapted toilet, add them to the app and help others.