WHEELCHAIR ACCESSIBLE FULL DAY OLYMPIA TOUR – APPROX. 6 – 6.5 HOURS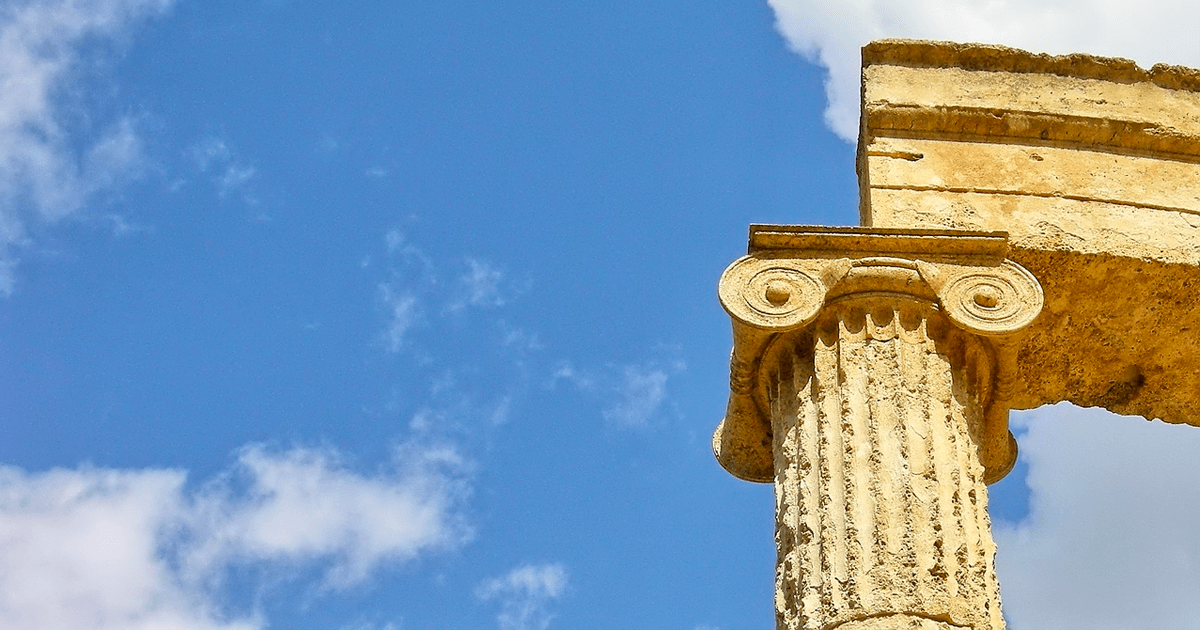 Highlights of this tour
Ancient Olympia
Olympia Museum
Olympia Village or Katakolon Village
Honey farm of Klio or Winery Olympic Land
Kourouta Beach
Accessibility Information
Some cobblestones
Mostly flat
The tour stays on the flat parts
What is included?
Private Tour
Tour duration: 6 – 6.5 hours
Officially licensed guide
Completely wheelchair accessible
Tour adjustable to your wishes
Door to door
Pick up from accommodation, cruise port or airport
What is not included?
Food and Drinks
Traditional lunch: needs to be paid on the day
Entrances to Winery Country Land, approx € 15 pp
Entrances to the Honeyfarm, approx € 8 pp
Tips
About the wheelchair accessible Olympia tour
Ancient Olympia and Olympia Museum
Your full day Olympia tour will bring you to Ancient Olympia. The birthplace of the most important sports event in history! As soon as you arrive to the port, your private wheelchair accessible vehicle is waiting for you. Your private licensed guide and driver will welcome you and make you feel at home from the moment you arrive. They are from the neighborhood and will tell you all the secrets about this magical place where the first Olympic games were held in 776 B.C. It is currently considered as one of the most impressive archeological sites in the world!
Next to the site you will find the Olympia Museum. For some, this is the most important museum in Greece. Here you find the biggest collection of bronze findings, decorations of the temple of Zeus, the sculpture of Hermes of Praxiteles and many artifacts from different times. A must-see for any visitor.
Olympia village or Katakolon Village
Your next stop will be one of the charming villages: Katakolon village or Olympia village. Both have souvenir shops, jewelry stores and local markets where you get the chance to do your shopping. Do not feel like shopping? Wander around and soak up your surroundings. The villages are beautiful and give you an impression and taste of authentic Greece.
Honey farm of Klio or Winery Olympic Land
After the village, you will have the option to visit Klio's honey farm or Winery Olympic Land. Both amazing opportunities to discover the real Greece and learn more about local traditions.
Honey Farm of Klio (entrance to be paid on the day, approx € 8 p.p)
Upon arrival, Klio will greet you with fresh products from her farm. She will give you a tour and explain all there is to know about the art of beekeeping. After the tour, you can taste the honey and local sweets made by Klio and her mom. When leaving the farm, you have enjoyed true Greek hospitality.
OR
Winery Olympic Land (entrance to be paid on the day, approx €15 p.p.)
Just outside of the town of Olympia you find Winery Olympia Land. The vineyard reaches as far as your eyes can see. You will get a personal tour through the vineyard and enjoy a high-quality wine tasting. Delicious under the Greek sun. Besides the wine, you get to try a variety of local foods. A must-do for the wine-lover!
Kourouta Beach
Your fourth and last stop is at Kourouta beach. The perfect spot for drinks and/or lunch. The sidewalk on the beach is accessible for wheelchairs, however, there are no accessible beach facilities to get into the water. Except in the summer months, then a sea track will be installed.
Kourouta is a beautiful beach, famous for its crystal-clear water. There are many facilities like umbrellas, deck chairs, locker rooms, and showers. There is a wooden passage for easy entrance to the beach and there is a lifeguard on watch during beach openings hours.
If preferred, we can also arrange a Greek lunch in a local restaurant to try the traditional dishes.
What people say
Liz H. June 2019

Cork, Dover, Le Havre, Zeebrugge

"…I am traveling with a group of handicapped people and taken some of their tours, but yours are MUCH better…" Read more

Jo N. June 2019

St Petersburg and Tallinn - Tours and Transfers

"We have just returned from a Baltic cruise with port tours organized via Mirjam in St Petersburg and Tallinn…" Read more

Carla R. - June 2019

Rome Shore Excursions

"We had a great trip!!! Every excursion was great, but the day in Rome was the best!! […]" Read more