WHEELCHAIR ACCESSIBLE CORFU OLD TOWN & FORTRESS – APPROX. 4 HOURS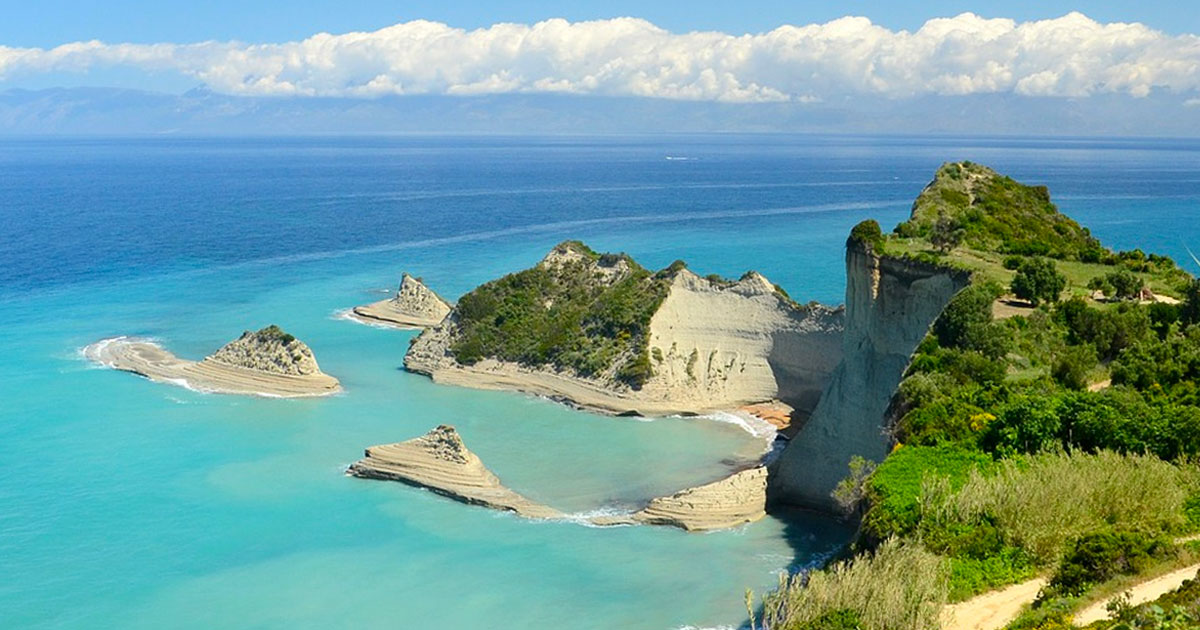 Highlights of this tour
The old fortress
Corfu town center
Liston
Accessibility Information
Use of adapted vehicle for transportation between the sights
Some cobblestones in the Old Town
The tour stays on the flat parts
What is included?
Private Tour
Tour duration: 4 hours
Officially licensed guide
Private adapted vehicle
Tour adjustable to your wishes
Pick up from cruise port
What is not included?
Tips
Food and drinks
Entrances, unless stated
A pick up from your accommodation can be arranged. This may change the total tour time.
Extended tour duration possible
About this wheelchair accessible Corfu Old Town & fortress tour
Your Corfu Old town and Fortress tour starts with a pick-up from the cruise port in Corfu, where you find your private guide. She will be holding a sign with your name on it and together you first head to the Old Fortress, with private adapted vehicle.
Old Fortress
The Old Fortress remains one of the most exciting tourist attractions of Corfu Island. Build initially by the Venetians, and a couple of centuries later British made some alterations.
The fort is said to date from the 6th century. Gothic looters landed here to seek protection. In the 15th century, the Venetians rebuilt the walls, they dug the canal (contrafossa) and provided it with a drawbridge. Later the British destroyed the Venetian base, and they built military barracks, a prison, and a hospital. The fort was in use by the Greek army until 1979, after which archaeological restorations began. After they finished the renovations, the fort was opened to the public.
Today at the premises you find a small Byzantine museum, the neoclassical St. George's Church. This is a garrison church built by the British in 1840. This church was severely damaged in the Second World War, however, got restored after and is now an Orthodox church. The church, by the way, looks a lot like a temple. At the bottom of the fortress, you find a bar-restaurant, which is also open in the evening when the fort is closed.
Corfu Center
From the fort, you see the most exquisite views of the island and old Corfu Town City. From the Old Fortress, your tour continues on foot/wheels visiting the Venetian style old Corfu Town center. The narrow streets between the houses, the numerous churches around every corner and the well known Liston, will amaze you and complete your tour in Corfu.
Into the old Corfu Town center, you can do some shopping, taste the traditional local foods in one of the several restaurants or have a coffee in one of the Liston's Cafes. Liston was built by the French in the same style as those in Rue de Rivoli, in Paris. A real lust for the eye.
What people say
Liz H. June 2019

Cork, Dover, Le Havre, Zeebrugge

"…I am traveling with a group of handicapped people and taken some of their tours, but yours are MUCH better…" Read more

Jo N. June 2019

St Petersburg and Tallinn - Tours and Transfers

"We have just returned from a Baltic cruise with port tours organized via Mirjam in St Petersburg and Tallinn…" Read more

Carla R. - June 2019

Rome Shore Excursions

"We had a great trip!!! Every excursion was great, but the day in Rome was the best!! […]" Read more