ACCESSIBLE WINE TASTING NEAR BARCELONA – APPROX. 4 HOURS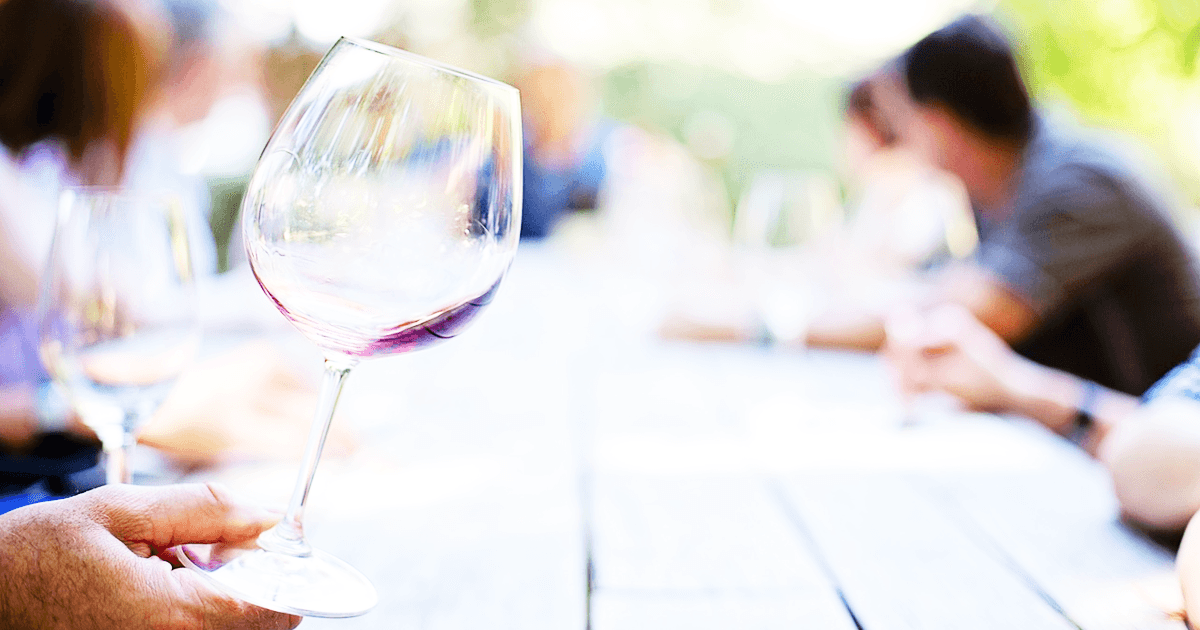 Highlights of this tour
Guided visit of high quality winery
Winetasting
Gift shopping
Optional: Three-course lunch
Accessibility information
Use of adapted vehicle for transportation

Suggested pick-up time at 10:00, depending on the availability of the winery
What is included?
Tasting of 3 wines
Experience duration: 4 hours
Door to door
Pick up from accommodation or cruise port
Optional: Tour guide
Optional: 3 course lunch
About the tour
Accessible wine tasting Barcelona
Your driver will meet you at your hotel or at the Barcelona cruise port with private adapted transport, and he will take you on a short drive towards the winery. The winery you will visit is just north of Barcelona. This prestigious and traditional wine-making family has won various prices with their wines. So, you are in for a quality tasting and experience! After a 30-minute scenic drive enjoying the landscape, you will arrive at the eye-catching vineyards. During this experience, you get a guided visit through the winery followed by a wine tasting. During this visit, included are 3 delicious wines. There is the possibility to add more tastings onsite if you wish.
The family owning the property has experience in hosting disabled visitors and have made a great effort to assure everything will go smoothly.  They are very passionate about their work and aim to deliver high-quality products. That is exactly what you will witness during this tour. After the visit, there is some time to do some gift shopping in their store. 
Sustainability
An amazing fact about this winery is that they are really investing in being environmentally friendly. The family has set their goals to lower their carbon footprint. To do so, they have reduced their CO2 emissions per bottle by 25.4%, and want to keep increasing this number in the future. They have even set up a special program for this. Better earth = better soil = better wine and that is a win-win situation for everyone, right?
Optional: Lunch
If you wish to extent this tour, we can recommend a high-quality lunch after the wine tasting. This lunch consists of three courses and will be in an accessible restaurant nearby.
*Suggested pick-up time at 10:00, depending on the availability of the winery.
What people say
Christine H. - July 2017

Barcelona Adapted Transfers

"I really appreciate your honesty! Thank you so much. There are not a lot of businesses like that." Read more

Maria M - September 2017

Barcelona Accessible Group Transfers

"They all are really happy and fully in love to Barcelona! Thank you very much for your care of us, at any time and any question! Hope to see you next year! With best best wishes."

Sharron S. - April 2018

Valencia, Barcelona, Mallorca, Tours and Transfers

"My husband & I have recently had the pleasure of dealing with Disabled Accessible Travel for tours and transfers in Barcelona and …." Read more

Nancy S. - May 2018

Lucca & Pisa, Rome, Amalfi Coast, Barcelona Tours & Transfers

"HUGE shout out to Mirjam for organizing all of our accessible tours, transportation, and accommodations while in Europe." Read more