WHEELCHAIR ACCESSIBLE MURANO, MAZZORBO, AND BURANO – APPROX. 9 HOURS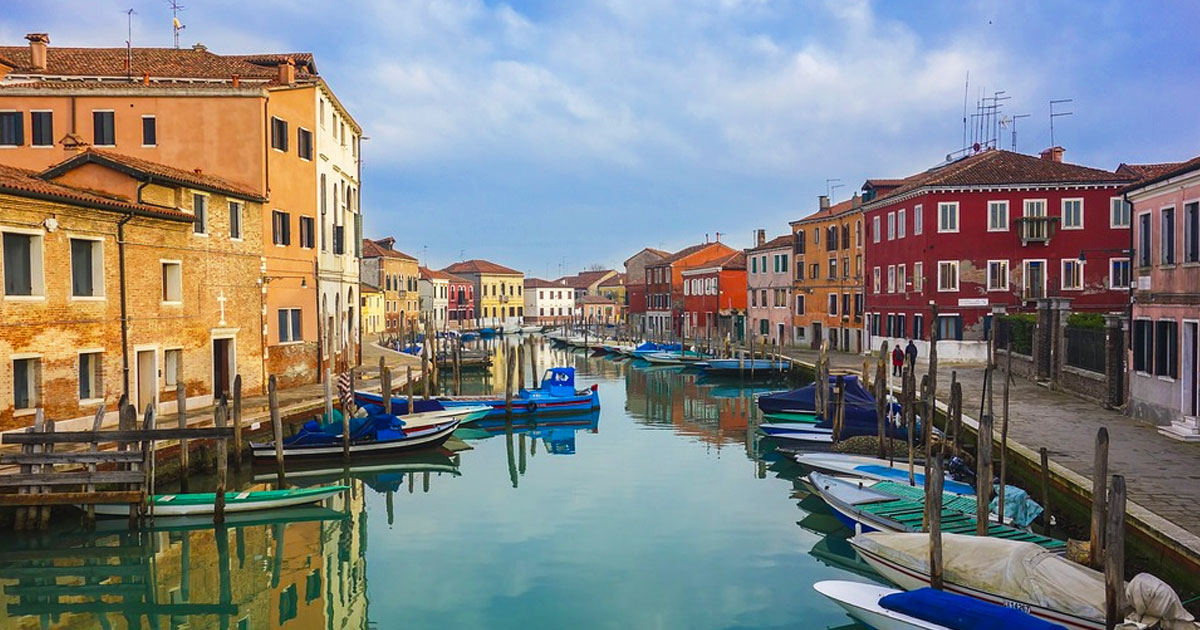 Highlights of this tour
Murano
Church of St Maria and Donato
Mazzorbo Island
Convent of Sta Caterina
Burano
Accessibility information
Mild cobblestones
Involves some walking/rolling between the sites
You avoid bridges and difficult paths
Church accessible via a ramp
What is included?
Private Tour
Tour duration: 9 hours
English-speaking tour guide
Pick-up from Piazza Romale
Pick-up possible from the cruise port
What is not included?
Tips
Food and drinks
Entrances, unless stated
About this wheelchair accessible Murano, Mazzorbo, and Burano tour
Your accessible Murano, Mazzorbo, and Burano tour, starts from Piazza Romale. That is the place where you meet your guide. She takes you on a boat to the first stop: Murano.
This tour avoids all bridges without ramps or steep paths, which makes it accessible to people who are depending on a wheelchair or travelers with reduced mobility.
This tour is also possible from the cruise port. You find your transfer guide by the sign she is holding with your name on it. She takes you with the people mover (tram line) to San Marco square. This square is where you meet your officially licensed guide for the tour. At the end of the trip, your transfer guide brings you back to the cruise terminal.
Please note that we need the following information when you come from the cruise port:
Wheelchair dimensions
Manual or electric
Size
Weight
Murano
From Piazza Romale, you take the boat to Murano. Murano is the first island you encounter – after San Michele – and is known as the glass island. In 1291 all glassblowers from Venice were forced to move to Murano. Glass blowing was too high a fire risk for the city, which primarily consisted of wooden houses. They also were not allowed to tell others the secret of how their art is made. Basically, they were living as prisoners for a long time. Nowadays, glass blowers are still active on the island, but luckily without the strict rules.
On the island of Murano, you visit a glass blowing company. Emerge yourself in the world of glass blowing, learn everything there is to know about the art. And buy beautiful souvenirs. Besides a glass-blowing store, you visit the gorgeous church of St Maria and Donato. Marvel at the elegant facade and take a look inside.
Mazzorbo
The next stop on your accessible Murano, Mazzorbo, and Burano tour, is Mazzorbo island. This island is much quieter compared to the others surrounding Venice. Here, you find a large vineyard and colorful fisherman's houses that you can reach by following the wooden bridge.
Burano
Your tour continues to the last island on the list: Burano. Away from Venice, away from the tourists. The island where the colorful houses, narrow canals, and the small bridges remind you of 'small' Venice. The world-famous lacework and the beautiful places on the island make it a perfect location to wander around and take in the beauty of your surroundings.