WHEELCHAIR ACCESSIBLE SPREEWALD TOUR – APPROX. 8 HOURS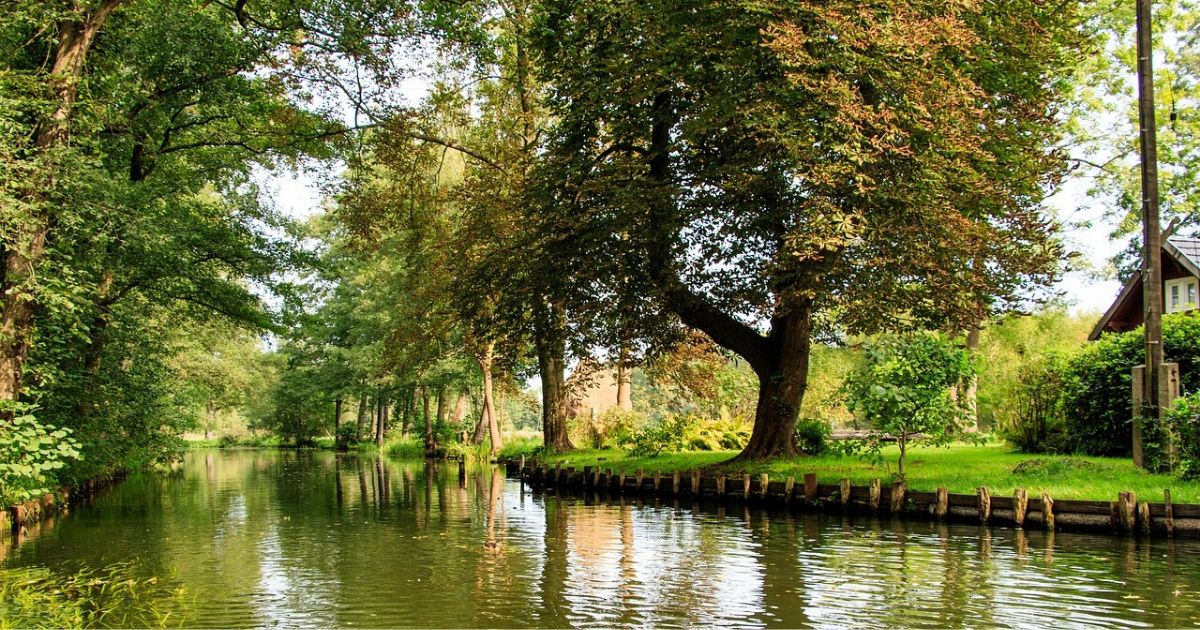 Accessibility information
Use of adapted vehicle for transportation
Canal cruise only available between April and October
Max. 6 persons. Electric wheelchairs or scooters upon request
What is included?
Private Tour
Tour duration: 8 hours
Private tour guide
Adapted vehicle
Tour adjustable to your wishes
Pick up from accommodation in the center of Berlin
What is not included?
Tips
Food and drinks
Entrances (when required)
About this wheelchair accessible Spreewald tour
Your wheelchair accessible Spreewald tour starts in Berlin, where your private guide picks you up with an adapted vehicle. After a scenic drive of two hours, you experience a barrier-free canal cruise. These cruises are only possible between April and October and depend on the weather conditions. Keep that in mind, when booking this tour. Together with your guide, you discover the most beautiful spots in the area. Your guide brings you back to Berlin at the end of the journey with adapted transportation.
About Spreewald
Just 100 km from Berlin, you find the beautiful, wheelchair accessible Spreewald nature reserve. It is known for its adorable villages, divine Spreewalder pickles, and its traditional irrigation system, consisting of more than 200 small canals.
Because of the abundance of water, it is best to explore the region by boat. The Spreewald reserve is also known as the German Venice. Although the Spreewald has similarities with Venice, this version is way greener and quieter.
History of Spreewald
The Spreewald was created during the last ice age when the river Spree had to deal with a lot of meltwater. However, the territory was too hard to allow the river to widen or deepen naturally. Therefore, it created many small branches of the river. Together, they formed a large river delta with extremely narrow waterways. The natural phenomenon created a unique landscape of river dunes, swamps, and peat strips.
The islands formed by the branches not only provides a beautiful habitat for wildlife and fish but also for refugees during the Thirty Years' War from 1618 until 1648. This area was an excellent escape for soldiers. The Sorbs, who settled in the nature reserve, built channels to complement the natural waterways. They used them as the main transport routes in the area. The main village road was the Spree. Now, there are about as many houses as the area has islands. The canals are still used as a transport road for residents and mail carriers.
What people say
Liza P, September 2019

Barcelona, Madrid, San Sebastian

"Just came back from Spain. I trusted DAT to do our hotels, transportation and tour arrangements. I will give them 5 stars!!!!!…" Read more

Susan B. July 2019

Athens - Tour

"I just finished a tour in Athens with Mirjam's company, DAT. They were great. The guide was very knowledgeable…" Read more

Samantha S. July 2019

Accessibility Advice

"so helpful! when faced with the mobility issues you guys are doing great at holding our hands through the process x"

Liz H. June 2019

Cork, Dover, Le Havre, Zeebrugge

"…I am traveling with a group of handicapped people and taken some of their tours, but yours are MUCH better…" Read more