WHEELCHAIR ACCESSIBLE BILBAO, GUGGENHEIM, AND THE BASQUE COAST – APPROX. 8 HOURS
Highlights of this tour
Guggenheim
Museum of Modern and Contemporary Art
The Old City
Suspension bridge
Artxanda Hill Viewing Point
Gaztelugatxe Viewing Point
The town of Bermeo
Accessibility information
Use of the accessible vehicle to get around
Guggenheim museum fully wheelchair accessible
Bilbao center cobble free and with curb cuts
Gaztelugatxe partially wheelchair accessible
What is included?
Private Tour
Tour duration: 8 hours
Adapted transport
Offcially licensed English-speaking guide
Tour adjustable to your wishes
Door to door
Pick up from the cruise port or accommodation in Bilbao
What is not included?
Tips
Food and drinks
Entrances, unless states
About this wheelchair accessible Bilbao, Guggenheim and the Basque Coast tour
This Bilbao, Guggenheim and the Basque Coast tour includes the discovery of the spectacular Guggenheim through a guided inside visit, the 'titanium building,' and the Museum of Modern and Contemporary Art. You are picked up from the cruise port or your accommodation by your private English speaking guide and private transport.
Prepare yourself before your visit to the Guggenheim by reading this thorough guide about the accessibility of the museum. Click here for more information.
Casco Viejo
Your day starts in Bilbao with a visit to the magnificent Guggenheim museum, designed by Frank Gehry, with a private guide. Following on, you walk/roll through the Old City. It lies on the right bank of the Nervión River, and the locals call it: Casco Viejo. The old and historic city center of Bilbao. The heart of the city was founded around 1300. This historic center is a maze of narrow streets, and the center of this old quarter forms the 'Siete Calle' or the seven streets that created the first city. The roads are called: Artecalle, Somera, Tendería, Barrencalle, Belosticalle, Carnicería Vieja, and Barrencalle Barrena. Wander around these seven streets and discover hidden squares and corners with buildings in different styles such as art nouveau, neoclassical, and baroque style. The old and lively city center is connected to the new city through five bridges.
Furthermore, this tour includes seeing the suspension bridge up close, and a unique opportunity to enjoy a ride up the Artxanda Hill for fantastic views over the city.
Gaztelugatxe
The next visit will be a drive to Gaztelugatxe, a little chapel dedicated to San Juan (not accessible) built on an island in the town of Bermeo, the province of Biscay. The island is linked to the mainland by an arched bridge. From here, you have spectacular views of the Cantabric Sea with the breathtaking cliffs, tunnels, and sea carved arches.
Continue along the coast to the small town of Bermeo. Bermeo is internationally known for the surfing scene and the beautiful walk paths along the beach, the city, and the nature reserve.
After Bermeo, you will continue your way back to the port or your accommodation along the scenic road.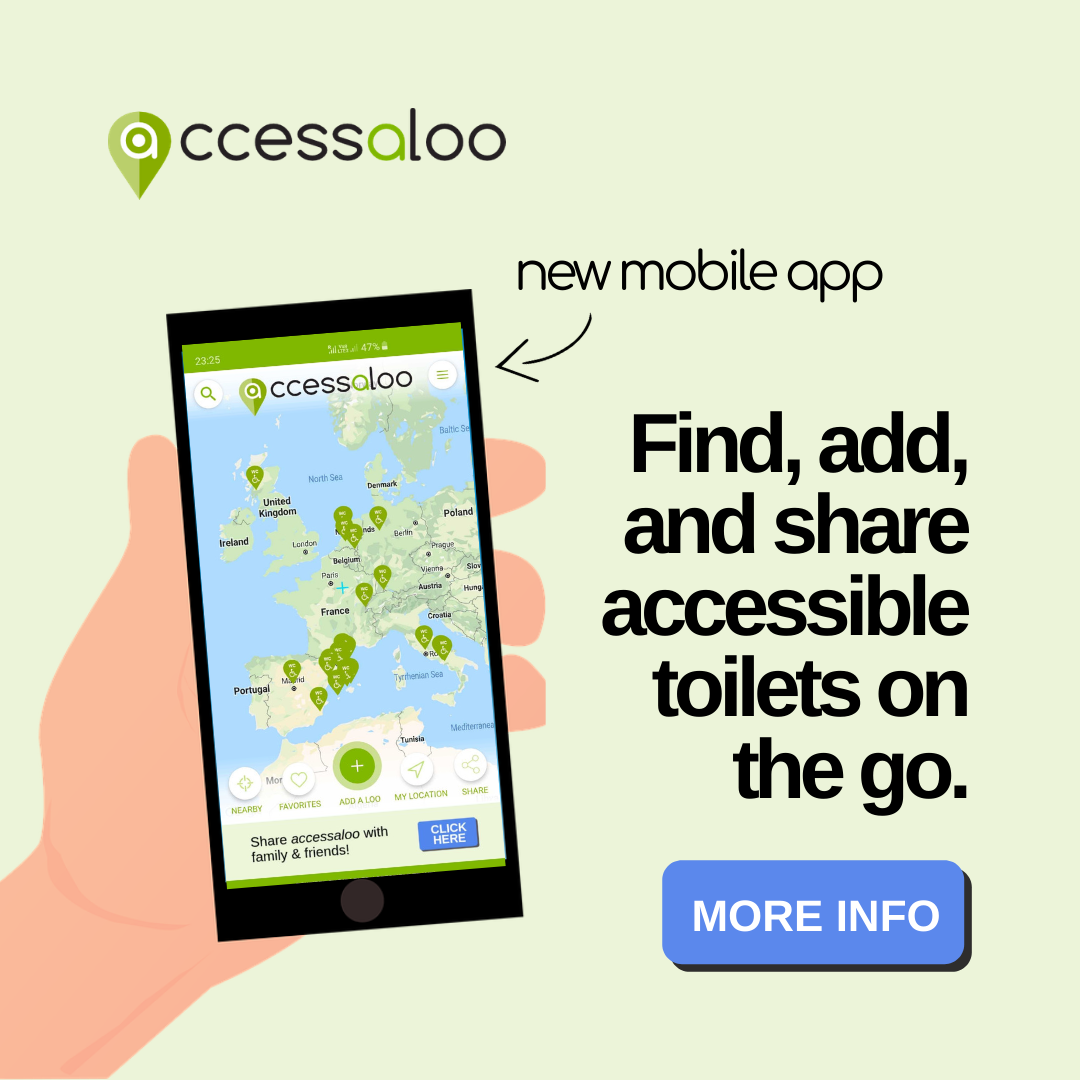 Accessibility Guggenheim
Planning a visit to the Guggenheim? Check out this comprehensive accessibility guide.
What people say
Maria M - September 2017

Barcelona Accessible Group Transfers

"They all are really happy and fully in love to Barcelona! Thank you very much for your care of us, at any time and any question! Hope to see you next year! With best best wishes."

Carolyn D. - Jan 2018

Barcelona, Rental Scooter

"Mirjam, You are wonderful. Now I can enjoy seeing Barcelona and all it has to offer. I will be sure to let fellow travelers know who to contact for awesome service. Thank you"

Charles A. - April 2018

Barcelona Accessible Tours & Transfers

"Thanks for everything you arranged for us. It was all great. Especially having some wine with you. Also please give our thanks to Alan, Alberto, Sonia. If we travel again, you will be the first one we contact. With appreciation."

Caroline D. - Sept 2018

Lisbon, Rome, Florence and Barcelona, Tours & Transfers

"I would like to say that Disabled Accessible Travel has been absolutely fantastic." Read more