WHEELCHAIR ACCESSIBLE RUSSIA
Russia is the largest country in the world and therefore it offers so much, from historic cities and cultural treasures to the hinterland, peaceful train rides and untouched nature. The country is divided into nine time-zones, six different climates, borders fourteen states and is situated on two continents, Europe and Asia. The most visited cities are the capital, Moscow and
St. Petersburg, but the rural part of the country is also a popular destination for adventurers.
St. Petersburg is well-known for its historic city centre and the white nights from May to July when the sun just sets for a brief time and so it is bright or dusky at night. Two of the most famous sights of Moscow are the Kremlin and the Red Square.
As access is problematic throughout Russia it is recommended that visitors make their travel arrangements with professional accessible travel companies.
Accessible wheelchair travelling in Russia is best arranged well in advance of your intended dates of travel in order to make your travel experience barrier free and that's what we at DAT are here to do for you.
Travel with us on an unforgetable adventure to Russia by contacting is for more information and reservations here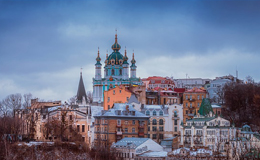 KIEV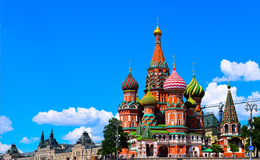 MOSCOW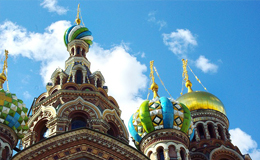 ST PETERSBURG
St Petersburg is the second largest town of Russia and because of the its many rivers and canals St. Petersburg is also called "The Venice of the North". It is full of art and culture.
READ MORE