WHEELCHAIR ACCESSIBLE PORTUGAL
Portugal is a popular destination offering great weather, beautiful islands, lively cities, green landscapes, wonderful beaches and an extraordinary history. Although Portugal is a reasonably small country it has a variety of landscapes and much to offer.
Take a trip to its capital Lisbon and visit the Torre de Belém and the Mosteiro des Jerónimos. Travel to Fátima, the most important place of pilgrimage and one of the most famous of the Roman Catholic Church. Sintra is known for its centuries-old palaces and there is the westernmost point of the European continent, the Cabo da Roca.
Oporto is famous for its wine and the city offers a great nightlife, excellent restaurants and a growing culture scene.
Furthermore, the archipelagos Madeira and the Azores are part of Portugal. Ponta Delgada is the largest city of the Azores and a place to be. There you can find a beautiful historic centre and a breath-taking environment.
Accessible wheelchair travelling and for shore excursions in Portugal is best arranged well in advance of your intended dates of travel in order to make your travel experience barrier free and that's what we at DAT are here to do for you.
Travel with us on an unforgetable adventure to Portugal by contacting us for more information and reservations here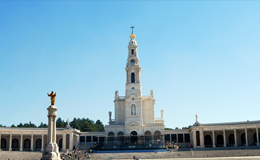 FATIMA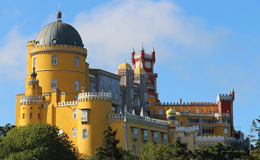 SINTRA
LISBON
Lisbon has a unique panorama. Although it is located very near to the seafront it is very mountainous. Those hills offer you the possibility to see the capital of Portugal from different angles.
READ MORE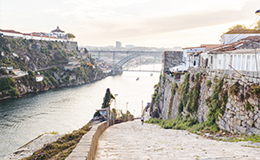 OPORTO
PONTA DELGADA
Ponta Delgada is one of the three capitals of the Azores and is located on the São Miguel Island. It has an irresistible charm  and a beautiful environment.
READ MORE