WHEELCHAIR ACCESSIBLE NETHERLANDS
Netherlands is a popular destination for everyone irrespective of age. Visitors are attracted by the windmills coexisting with impressive architecture, a phenomenal nightlife, candlelit cafés, tulips and a vast array of Art Museums reflecting the rich artistic history associated with the country.
Architectural styles such as Romanesque and Gothic and Centuries dominated by the Renaissance are reflected in monuments and buildings. Golden Age gabled houses and canals aligned with modernism and functionalism makes for a unique scenery. The famed and typical windmills of the Netherlands are powered by uninterrupted North Sea winds. Two-thirds of the surface is used for agriculture, including the typical tulips fields.
In the Netherlands when the Dutch talk about going to a café, they really mean a pub and there are literally thousands of them throughout the country. Cafés are places for interacting, socializing and communicating with each other. Most Cafés have terraces, so in summer it is glorious to look through the streets with crowded terraces and people talking and laughing.
So join us and linger awhile with a coffee to hand in this exciting and beautiful country. Tour with us to the vibrant capital City of Amsterdam for an unforgettable vacation.
Highlights of our Amsterdam tour include options of either a rolling/walking tour or a canal cruise.
Accessible wheelchair travelling in the Netherlands is best arranged well in advance of your intended dates of travel in order to make your travel experience barrier free and that's what we at DAT are here to do for you.
Travel with us on an unforgetable adventure to Netherlands by contacting us for more information and reservations here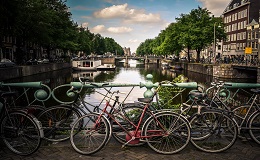 AMSTERDAM
Amsterdam offers visitors a wonderful scenery with its canals from the Golden Age, especially because they are lined up with tilting gabled buildings.
READ MORE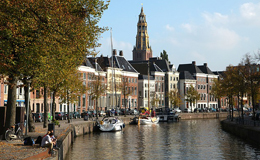 GRONINGEN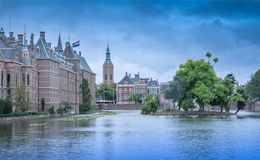 THE HAGUE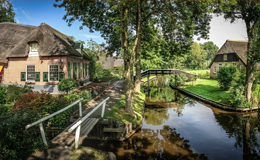 GIETHOORN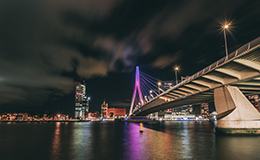 ROTTERDAM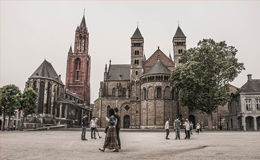 MAASTRICHT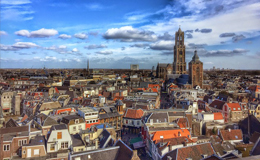 UTRECHT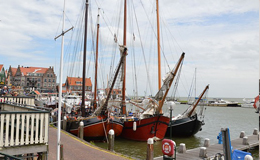 VOLENDAM