WHEELCHAIR ACCESSIBLE MALTA
Malta is a popular destination for everyone irrespective of age. Visitors are attracted to the wide cultural experiences offered by life in Malta, the warm climate, beautiful beaches, and by the small nearby islands of Gozo and Comino (inhabited) and Cominotto, Filfla and St. Pauls (uninhabited). Despite the typically rocky landscape associated with the picturesque bays and impressive cliffs in Malta access is improving and our expert local guides are on hand to ensure that you enjoy the best that Malta has to offer including traditional Maltese food with its mixture of Sicilian and Middle Eastern flavours
Highlights of our tour include visits to the National War Museum and the Grand Master's Palace notwithstanding an exploration of Valletta.
Accessible wheelchair travelling and for shore excursions in Malta is best arranged well in advance of your intended dates of travel in order to make your travel experience barrier free and that's what we at DAT are here to do for you.
Travel with us on an unforgetable adventure to Malta by contacting us for more information and reservations here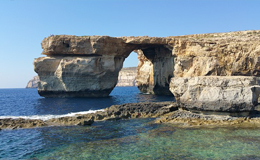 GOZO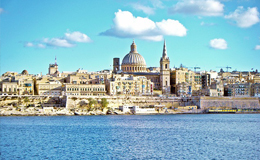 VALLETTA
Valletta is an agile and working fortress city and is the capital of Malta. It is the smallest capital in Europe and in conjunction with Leeuwarden (Netherlands), designated Capital of Culture of Europe 2018.