WHEELCHAIR ACCESSIBLE SICILY
Sicily was formed by the cultures and legends of the Phoenicians, Carthaginians, Elymians, Romans and Greeks and still define the island today with the wide range of artistic and architectural gems from baroque and byzantine styles.
Gastronomic Mediterranean flavours can be found in every single restaurant utilising local ingredients such as shellfish, tuna, pistachios, almonds and ricotta.
Sicily offers the visitor beautiful carved landscapes to enjoy whilst travelling around whilst the option of flying to Catania and over Mount Etna might leave you breathless. The Golfo de Castellammare of Palermo is definitely worth a visit too.
Accessible wheelchair travelling in Sicily is best arranged well in advance of your intended dates of travel in order to make your travel experience barrier free and that's what we at DAT are here to do for you.
Travel with us on an unforgetable adventure to Sicily by contacting is for more information and reservations here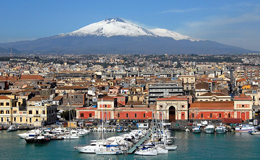 CATANIA
Catina makes you realise that in Sicily, in addition to ancient monuments, there is a vibrant culture and a life lived on the street as the locals and visitors fill the many bars and restaurants throughout each day.
READ MORE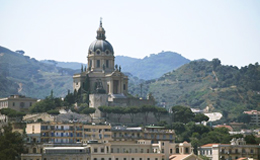 MESSINA
Messina is a city in a curved harbour at the northernmost point of Sicily's Ionian Coast. In earlier days it has been an important transport hub.
READ MORE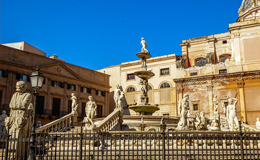 PALERMO