WHEELCHAIR ACCESSIBLE GREECE
GREECE is a country with a seemingly endless coastline. Greece is known for its ancient history and archaeological ruins that will keep archaeologists occupied for more than a few more decade. When visiting these sights you might feel like you travelled back in time. Step into the ring where Olympians first competed. Experience the oracle's insights from the grandeur of Delphi and be stunned by the massive marble sculptures all over the country. On the other hand Greece is full of modern art, architecture and culture from recent periods.
Greece also offers longer term visitors white-sand, palm-fringed beaches like in a dream. The ocean is perfect to look out for dolphins and sea turtles. Your stomach won't miss out, of course. Traditional cooking in Greece contains mostly ingredients from the garden right behind the chef's home. Greek cuisine offers something for any appetite and requirement from sea food to risottos and pastas. Getting around and mixing in with the locals is the easiest way to get to know the Greek life and ambience and our professional local guide will help you do just that.
We offer options to visit Athens the capital of Greece with the famous Acropolis and the wonderful island of Corfu where we will show you hidden gems you might not have previously considered as accessible travel options.
Accessible wheelchair travelling in Greece is best arranged well in advance of your intended dates of travel in order to make your travel experience barrier free and that's what we at DAT are here to do for you.
Travel with us on an unforgetable adventure to Greece by contacting is for more information and reservations here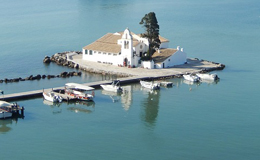 CORFU
Corfu is considered to be the greenest island of all the Greece islands and is by far the most popular tourist destination. It is the second largest island of the Ionian island group, which is located in the western part of the country.
READ MORE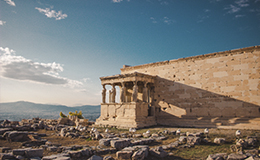 ATHENS
Athens is usually described as ancient; however the city does not spread the feeling of old. Of course there are old monuments which show the classical history at its best, but Athens is much more than that and is a very vibrant City.
READ MORE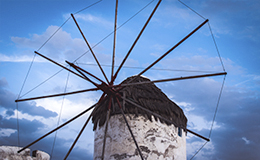 MYKONOS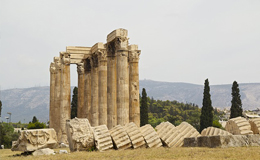 OLYMPIA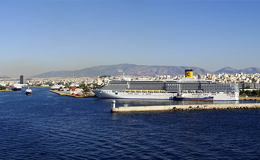 PYRAEUS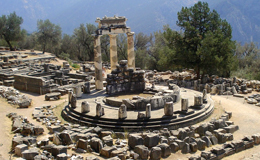 DELPHI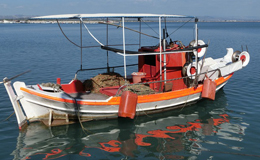 KATAKOLON