WHEELCHAIR ACCESSIBLE AUSTRIA
Austria has much to offer the visitor, historical cities; centuries old traditions and culture; stunning mountain landscapes; and romantic lake settings for relaxing with family and friends whilst enjoying the pure clear air.
Your exciting wheelchair accessible vacation to Austria commences with a visit to the Capital City of Vienna, a rich city packed with historical sights including the stunning Schönbrunn Palace. Further afield is the historical City of Salzburg; located in a mountainous area Salzburg, birthplace of Mozart. Also known as the City of sound, Salzburg is a magnet for lovers of good music and offers many places of interest to be explored by the visitor.
Accessible wheelchair travelling in Austria is best arranged well in advance of your intended dates of travel in order to make your travel experience barrier free and that's what we at DAT are here to do for you.
Travel with us on an unforgetable adventure to Austria.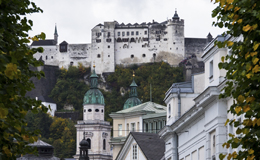 SALZBURG
Salzburg, birthplace of composer Wolfgang Amadeus Mozart, features many UNESCO World Cultural Heritage sights
READ MORE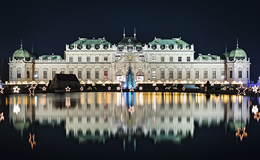 VIENNA
Vienna, a historical and relatively barrier free City features many UNESCO World Heritage sites and offers to the visitor a wide range of attractions that are attractive for all ages to visit.
READ MORE