ACCESSIBLE TOUR TO MONTSERRAT MONASTERY – APPROX. 6 HOURS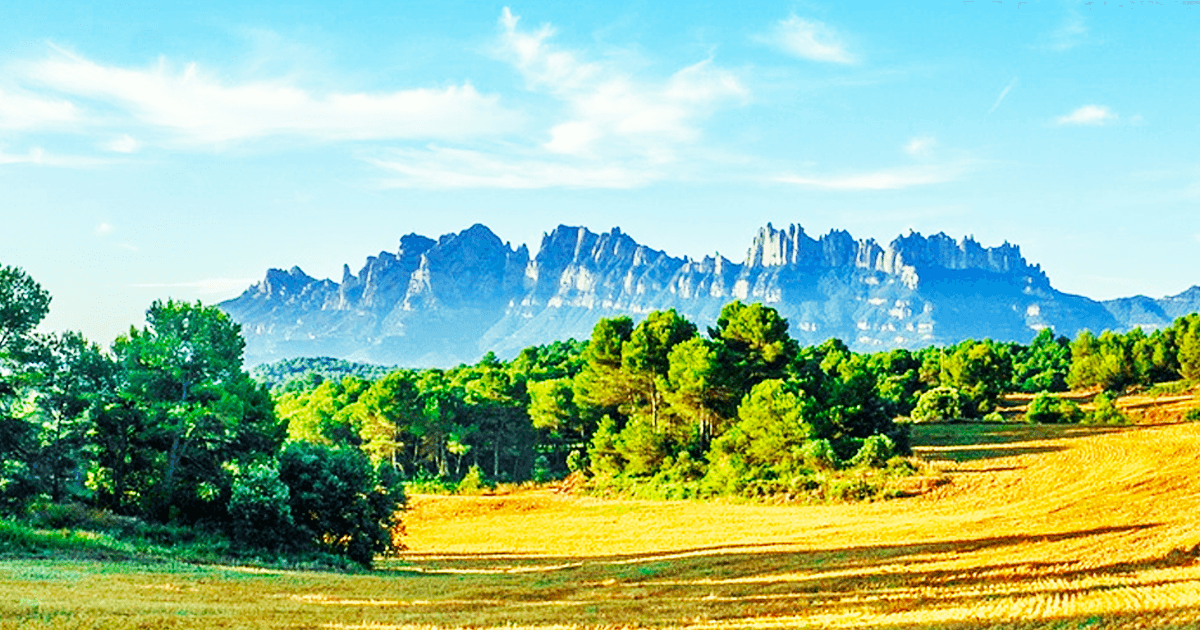 Highlights of this tour
Montserrat Monastery
Epic views
Auditorium and Basilica
La Moreneta
Interactive museum
Accessibility information
Smooth path and roads
Flat surface
Monastery wheelchair accessible
Wheelchair lift to view the Black Madonna (note that on occassion this may not be operative due to maintenance)
Involves some short walking/rolling from the car park to the Monastery
What is included?
Private Tour
Tour duration: 6 hours
Private tour guide
Door to door
Pick up from accommodation or cruise port
Entrances to the audio visual museum
What is not included?
Food & Drinks
Entrances not mentioned
Tips
About the tour
First stop
Your accessible private transfer will pick you up from your hotel in Barcelona or from the cruise port to start your accessible tour to the breathtaking Monastery of Montserrat. North-West of Barcelona rises the Montserrat mountain. It is one of the most stunning landmarks in the province of Catalunya. Enjoy the views of the unusual rock formations before arriving to the abbey. On one side, you see the city of Barcelona from above. On the other side, there are the magical snowy mountain tops of the Pyrenees.
Arrival is timed for entry into the auditorium to be followed by entry into the Basilica to enjoy the sounds of the famous Montserrat Boys Choir. The boys perform Monday to Friday, except in August. Also keep in mind, that on occasions, the Boys Choir may be on tour.
Secondly, you can view La Moreneta, the 'Virgin of Montserrat' or 'Black Madonna' from the church. There is time for you to get a closer view by means of the wheelchair lift on the side of the Monastery, however this is totally up to you.
Second stop
Additionally, you visit the Montserrat interactive museum. There you have the opportunity to see the day to day life at Montserrat Monastery. The story is told by means of audio and visual aids. After lunch in one of the restaurants (not included), you have some free time to enjoy the spectacular views.
Accessibility Information
This tour is suitable for wheelchair users and those with limited mobility. Accessibility to La Moreneta is via a stair lift or for those who are able to mount a few steps in person. Access to the funicular railways requires the ability to climb or descend 10 steps. This is only suitable for slow walkers. Please note that the entire Monastery is accessible.
This tour is available from your accessible accommodation in Barcelona and from the cruise port.
What people say
Chris R. - Oct 2018

Barcelona. Tours and Transfers

"I recently visited Barcelona with the assistance of Mirjam Versteegh. She helped my parents and I schedule two fantastic tours…" Read more

John H. - June 2018

Barcelona City Tour

"Mirjam, The tour and the guide were great! Thank you so much for arranging everything."

Charles A. - April 2018

Barcelona Accessible Tours & Transfers

"Thanks for everything you arranged for us. It was all great. Especially having some wine with you. Also please give our thanks to Alan, Alberto, Sonia. If we travel again, you will be the first one we contact. With appreciation."


Gerard M. - May 2019

Barcelona, tours

"Thanks for all the arrangements. We had an awesome time with Alan this morning."